LOVE HAS NO PRIDE (Linda Ronstadt) - John Boylan, Producer
Very few singers have come close to the commercial and artistic success in as many genres as Linda Ronstadt has achieved. The combination of amazing voice and excellent taste in songwriters served her well from 1967's "Different Drum" until her forced retirement due to the effects of Parkinson's disease a few years ago.
Country, pop, folk, rock, new wave, operetta, Mexican canciones, standards, duets, trios, and so on - there seems to be nothing that Linda Ronstadt can't sing well.
"Love Has No Pride" was only a minor hit from her first gold album, coming just a year before her rise to superstardom with 1974's "Heart Like a Wheel" LP. But the song's popularity has endured and even grown in the years since.
Ronstadt's voice breaks my heart every time I hear "Love Has No Pride." To get an idea of just how powerful her performance is, I urge you to go on Spotify and listen to a bunch of other versions of this song. There are many very nice versions from superb singers like Bonnie Raitt, Rod Stewart, Billy Bragg, Lynn Anderson, Paul Young and others. But none of them hold a candle to Ronstadt's.
Another thing that stands out while listening to all of these versions is just how perfect the arrangement is on Ronstadt's. The other records are either fairly simple (and effective) or somewhat generic. Ronstadt's version starts with electric piano and an unusual sounding pedal steel guitar, then the drums roll in and then... The Voice. The accompaniment and the vocal are able to build from quiet and tender passages to a powerful climax, without ever going over the top.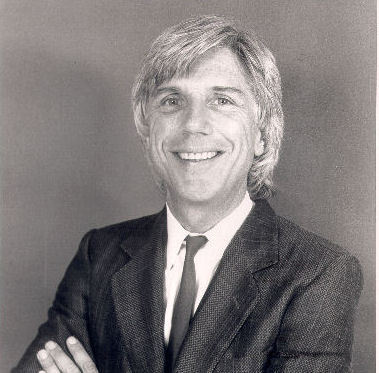 The man responsible for producing this masterpiece is John Boylan. John also managed Ronstadt and put together a backing band that later made musical history as The Eagles.
He also co-produced Boston's self-titled debut LP, which remains the best selling first album in history. Among others, he produced hits for the Charlie Daniels Band, the Little River Band, the Muppets, the Simpsons, various soundtracks, and is a Grammy winner.
John continues to produce, still does some work with Ronstadt, and teaches college courses in music production in southern California. He was kind enough to respond to my questions about "Love Has No Pride."
1 - You, JD Souther and Peter Asher were all producers on the album "Love Has No Pride comes from, 1973's "Don't Cry Now." How did you end up producing this track?
John Boylan:

I started the album in late '72, but we had to stop to go on a very long tour with Neil Young. My contract with Linda ended with that tour, so I wasn't involved with finishing the album. "Love Has No Pride," was one of the early tracks we recorded before the tour. The song came from two friends of mine – Libby Titus, who was my classmate at Bard College in the '60s, and Eric Kaz, whose band I produced in the '60s.
2 - Bonnie Raitt had released the original version of LHNP a year earlier. What did you feel Linda could bring to the song to make it her own?
JB: I loved Bonnie's version because she's such an amazing singer, but her version was somewhat stripped-down and not Top 40 Radio-friendly. I thought Linda could bring her own style to the song in a more radio-friendly arrangement.
3 - You played electric piano on LHNP. Did you lay that down separately or were at least some of the parts recorded "live" as a band?
JB:

The arrangement is based around that piano part, which I worked out the night before the session. We cut it live minus the strings and background vocals. All the instruments played at the same time, and Linda sang as well, although we did touch up her vocal by overdubbing a few lines later. The string section, arranged by Jimmie Haskell, was also added later.
4 - Are there any alternate takes, or did you have a clear idea of what arrangement you were going for?
5 - LHNP was only a minor hit at the time, topping out at #51, but has endured as one of the most popular songs in Linda's extensive catalog. Why do you think this is?
JB: Two reasons – it's a great song and Linda sang the hell out of it.
6 - Legendary pedal steel guitarist "Sneaky Pete" Kleinow contributes a lot to the sound of LHNP. What was it like working with him?
JB: Pete was a wonderful musician, with the most original sound on steel I ever heard. Even Buddy Emmons, arguably the best steel player ever, said that Pete was a unique player. I worked with him a lot and enjoyed every session.
7 - It's fairly well known that you and Linda were a couple at one point, and I'm not sure what the status of your relationship was when you recorded LHNP. How did that inform or influence such a heartbreaking performance?
JB: Not relevant at all. We had not been a couple for over two years when we made that record.
To read more about John, check out his music company's site here.